How SAP Business One Helps Small and Medium-sized Enterprises to Grow
What is better than gaining greater control over your business operations? How about managing all processes using the management software? There, SAP Business One comes into the picture. This robust business management software can streamline all the processes while offering better control. You can also make decisions based on the real-time actionable insights to drive the growth of your enterprise with the help of SAP Business One.
SAP Business One for SMB (Small and Mid-sized Business)
SAP has garnered a revenue of 23 million euros while acquiring the lion's share in the enterprise software market. Though large companies occupy a major portion in the client base of SAP, the company has also kept SMBs in mind by bringing exclusive SAP Business One enterprise software for them. As per the definition, a small or mid-sized business has tens of hundreds of employees rather than thousands. Now, as per the SAP customer scale, such small businesses are considered as "micro".
SAP considers any business making up to $1B in revenue every year as a part of its SMB category. SAP Business One works wonders in this category. Here are seven top benefits of SAP Business One for small and mid-sized businesses.
Top Benefits of SAP Business One for Small and Medium-sized Businesses
1. Affordable ERP Software
SAP Business One reduces the cost of managing various business processes. Be it financials, inventory, sales, purchasing, customer relationships, project management, or HR operations- SAP Business one enables SMBs to manage every process seamlessly while having complete control over it.
Various built-in features like financial management, sales & customer management, and purchasing & inventory control can assist businesses to optimize various processes and practices while reducing the related costs.
2. One Solution for All Needs
Startups and SMBs need clear visibility and complete control over various departments. SAP Business One, with its characteristic to capture critical corporate data for instant access and providing assistance in making real-time decisions, enables entrepreneurs to manage all department needs effectively. The solution provides complete control over various aspects of SMBs.
Features like BI (Business Intelligence) and Analytics help corporate users make informed decisions confidently with the help of actionable insights. For example, a customized retail solution from SAP can collect the data related to consumer behavior and shopping pattern. A retailer can make decisions accurately based on these actionable insights.
3. Powerful Insights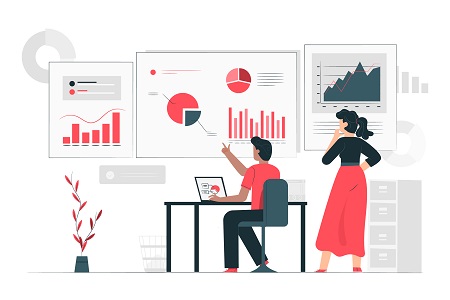 Image Source
SMBs need accurate and real-time insights to make crucial decisions. SAP Business One has built-in tools specially designed for small and midsize enterprises that capture the consumer's data to meet the needs of modern consumers effectively. With a powerful reporting in place, you can always anticipate, plan, and address the ever-changing demands of consumers while giving them a personalized experience.
SAP Business One enables SMBs to serve customers with flexible and integrated processes. It also facilitates vendors to manage every aspect ranging from planning to supply chain to avoid the 'no-stock' situation.
4. Advantage of Innovation
SAP Leonardo is a digital innovation solution launched in 2017. It keeps on evolving since then to help business persons provide intelligent recommendations and automate mundane tasks. Also, this system enables SMBs to use open APIs and industry accelerators. In a way, SAP Leonardo contributes to bring innovation in the processes and increase productivity.
Pre-integrated capabilities, tools, and materials of SAP Leonardo can be readily applied to SMBs as they do to large enterprises. The customized solution using SAP Leonardo can be effectively used for SMBs and large-scale enterprises alike. What's more, the system enables SMBs to leverage the benefits of emerging technologies including blockchain, machine learning, analytics, big data, and IoT.
5. Cloud Benefit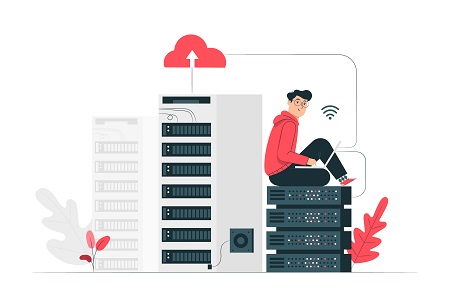 Image Source
The cloud version of SAP Business One has many functions including financials, sales, CRM, and inventory, based on cloud technology. What's more, integration with Microsoft Office and other third-party modules can make SAP Business One ready to meet the diverse requirements and complexities of businesses.
It is fair to mention that SAP helps SMBs move to the cloud. Certified SAP Business One partners can accelerate this process by developing customized solutions. SAP comes with a cost-effective cloud solution for SMBs who rarely can spend money on hiring business analysts, data scientists, and engineers for creating algorithms.
6. Mobility Advantage
An SAP Business One partner can help SMBs come up with dedicated mobile apps. These apps give instant access to the most necessary and relevant business information anytime and anywhere. The SAP Business One Sales mobile app (Please put a video link from here.) can enable the sales teams to manage leads, customer account, view stock, and place an order on the move. The SAP Business One Service app is designed for business persons and workers who want to act speedily by managing and resolving service tickets with ease.
7. Competitive Edge
SAP Business One is designed to leverage the benefits of advancing technologies. It helps SMBs to grab the opportunities and explore possibilities to drive sales. If you own a small or mid-size enterprise and want to grow your business, tailored SAP Business One solutions can give you an edge over your competitors while facilitating inclusive growth.
We can certainly expect that SAP Business One on Hana, SAP Concur, SAP Hybris, and other products will also offer benefits to SMBs.
Concluding Lines
SAP Business One can drive growth for your business irrespective of its scale and size. You can also leverage the industry-specific capabilities and best practices of SAP Business One. All you need to consult a reliable SAP Business One partner to make the most of this robust ERP software in a customized solution.
Silver Touch Technologies is one of the leading IT solutions providers in the USA. We offer RPA solutions, SAP solutions, and digital transformation services under one roof. We have assisted many startups and SMEs to thrive with our top-notch eCommerce development and mobile app development services. Simply send us your business objectives at info@silvertouch.com and we will come up with a 360-degree IT solution to meet your objectives in the best possible way.