Role of AI, Machine Learning, and Automation in Business Transformation
We live in a digitized era. With rapid technological advancements happening all around us, the advent of high-end technologies like Artificial Intelligence (AI), Automation, and Machine Learning (ML) have been quite revolutionary. Over time, businesses of all scales and sizes look forward to implementing these technological advances in their day-to-day operations to maximize the overall output and increase ROI significantly.
In this post, we will discuss about the role of Artificial Intelligence, Machine Learning, and Automation in ensuring business transformation.
How is Digital Technology Transforming Businesses?
As far as operating a business enterprise is concerned, artificial intelligence solutions and machine learning can help in reducing the overall costs as well as overheads. It can be done by automatically identifying some sales complaint or inquiry, responding directly to customer queries, and improving the overall efficiency on a day-to-day basis. Some of the innovative ways in which technologies like AI, ML, and automation can transform your business are: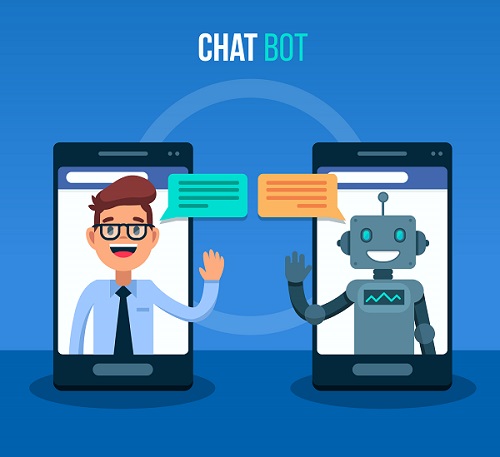 Image Source
Chatbots are becoming increasingly popular in the fields of e-commerce and retail. They are known to have a significant impact on the overall customer services on a global scale by eliminating the overall need for human interaction while dealing with the given customer lifecycle. Through the capability offered by Machine Learning, chatbots are capable of engaging with customers 24/7 while resolving queries without human intervention.
In the modern era, around 85 percent of customer service interactions across the globe are powered by chatbots. Household giants like Amazon Prime and Netflix are enhancing the overall customer engagement process by leveraging the potential offered by chatbot integration.
Increasing the Customer Base
There is no denying the importance of creating a proper rapport before the target consumers. This helps you to ensure that your business is gaining customer loyalty as well as continual engagement across the consumer lifecycle. Machine Learning is known to make use of the process of lexical analysis for making the initial conversations with end consumers highly valuable by closely observing terms, phrases, and topics resonating with the target audience. This is wherein the immense potential of both AI & ML can help in reaping significant benefits for your business by customizing your advertisement campaigns based on real-world data.
Automated Data Visualization
The overall ability to visualize the existing data relationships can help businesses to make better decisions while building confidence in your brand. When there is the need for obtaining huge databases, high-end visualization tools working on automation technology serve to be immensely powerful. Moreover, Machine Learning is also known to provide a viable solution in the given case by providing access to an automated, user-friendly interface for offering valuable insights to the company.
Conclusion
If you are running a business, there is no denying the importance of cutting-edge technologies like Machine Learning & Artificial Intelligence. Like most of the disruptive technologies out there, it is all about taking a leap of faith and investing in the latest technological applications from a reputed Machine Learning service provider to reap the overall benefits.