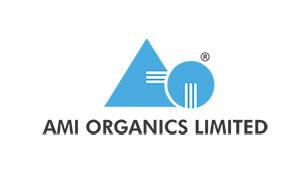 Ami Organics Pvt. Ltd.
Client: Ami Organics Pvt. Ltd. Pvt Ltd (Surat, Gujarat)
Client Overview
Ami Organics Pvt. Ltd. lays the groundwork for growth with a global platform powered by SAP Business One®


Industry: Chemicals – Intermediate and R&D
Products and Services: Develop, manufacture Chemicals and intermidiate.
Employees: 500
Industry & Revenue: INR 100 Cr+
Featured Solutions: SAP Business One
Before: Missed growth opportunities
With hundreds of product combinations and a growing national and global operation, Ami Organics Pvt. Ltd. needed an end-to-end technology platform to control costs and drive profitable growth
Disconnected systems lacked central data management and reporting capabilities across the business
Lack of a real-time view of operations made controlling branches and locations difficult
Core enterprise systems were not aligned or integrated which prevented best practice management
Why SAP and Silver Touch Technologies Ltd.
After evaluating various systems, SAP Business One was selected due to its robust end-to-end solution covering finance, sales, operations, production, logistics and reporting
Having been recommended by trusted colleagues, Silver Touch Technologies Ltd. was selected as they are an experienced implementation partner specialising in helping small and medium businesses grow
After: A platform equipped for global expansion
Enterprise-wide platform integrating financials and core internal operations drives efficient management of the business, and oversight of each location
Availability of actionable information anytime anywhere for faster and more informed decisions
Seamless alignment of business functions has empowered the business to gain greater control
Centralised database enables real-time reporting dashboards and process automation across the organisation – all available securely online
Customer Testimonial
"I've been connected with Silver Touch Technologies Ltd. for a while, and use almost all SAP Business One modules including sales, purchase, production and finance. I'm extremely pleased with their performance every time."
Chetan Singh Parmar, General Manager, IT, Ami Organics Pvt. Ltd.
Close
DOWNLOAD Casestudies
Complete the following to download this Casestudies.