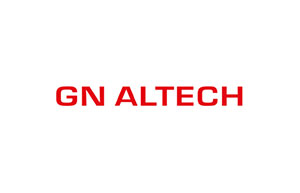 G N Altech – SAP Business One® Software for Manufacturing
Client: G N Altech Metoda, Rajkot
Client Overview
G N Altech is a premium manufacturer & exporter of industrial-grade customized equipment & machines.
Industry: Manufacturing
Products and Services: Customized Machine Manufacturing
Employees: 100-500
Industry & Revenue: Manufacturing / INR 250 Cr
Featured Solutions: SAP Business One
Before: Challenges and Opportunities
An ERP solution that could bridge the gap between different arms of the company was required.
Manufacturing of Engineered & High Performance Equipment required an equally good software that could streamline it.
Given the nature of the product, a solution that could ensure Top Quality & Quality Management at all times was a priority.
Why SAP and Silver Touch Technologies Ltd.
SAP Business One is the perfect choice for Manufacturing Industry given its customization & already available extensive functionalities.
They chose Silver Touch Technologies Ltd. for premium & reliable end-to-end services and a proven track record of delivering it in a timely manner.
After: Value Driven Results
SAP Business One integrated all the departments together and effectively took care of the gap between them.
Given its prowess, SAP B1 also helped in streamlining Manufacturing of their customized Machinery.
Quality Management & Assurance has also seen significant improvements due to SAP Business One.
Customer Testimonial
"Our need was for a software that could connect the whole company, help in Manufacturing & Quality Management. SAP Business One has done exactly that and has not given us a chance to complain."
Shweta Patel, Director, G N Altech
Close
DOWNLOAD Casestudies
Complete the following to download this Casestudies.