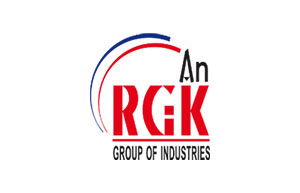 GANGA R.K. INDUSTRIES PVT. LTD.
Client: GANGA R.K. INDUSTRIES PVT. LTD. (Rajkot, Gujarat)
Client Overview
GANGA R.K. INDUSTRIES PVT. LTD. embraces digital tools to stay ahead of the competition using SAP Business One®
Industry: Manufacturing of capital equipment
Products and Services: Capital Equipment / Machineries
Employees: 200
Industry & Revenue: INR 90 Cr
Featured Solutions: SAP Business One
Before: Falling behind in digital innovation
Providing custom-made solutions to dealers and customers in 25 countries across the Far East, Asia, Africa, Middle East and Europe, a centralised global platform was urgently needed
Lack of synchronisation across regions and departments was leading to business disruption
Maintaining accurate records was complex and time-consuming, and real-time data was unavailable
Embracing the latest digital tools was needed to keep ahead of the competition
Why SAP and Silver Touch Technologies Ltd.
SAP Business One is a globally-accepted enterprise resource planning (ERP) system with all the essentials as well as advanced features like last purchase price and materials resource planning (MRP), CRM and Service.
The knowledgable and expert team at Silver Touch Technologies Ltd., understood our requirements and demonstrated proven ability to implement a customized solution for our unique challenges
After: Complete control and real-time information
One digital system integrating MRP, ERP, finance, cost management, inventory tracking, production, and procurement has automated and accelerated the business operation.
Real-time data capture enables accurate reports via online dashboards, giving managers the business intelligence they need to make fast, informed decisions.
Streamlined and automated processes have accelerated turnaround times for sales, production and deliveries
Customer Testimonial
"SAP Business One has helped us address our key pain areas like materials resource planning management and exercise processes. We now have strongly integrated business processes and get instant insights into critical information."
Shweta Patel, CFO, GANGA R.K. INDUSTRIES PVT. LTD.
Close
DOWNLOAD Casestudies
Complete the following to download this Casestudies.