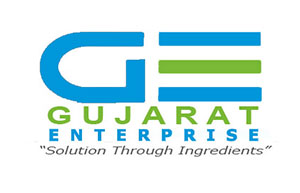 Gujarat Enterprise
Client: Gujarat Enterprise. (Gujarat, India)
Client Overview
Digital makeover gives FMCG and health business an efficiency boost with SAP Business One®
On a mission since 1966 to share FMCG product range of dairy products and imported dry fruits, Gujarat Enterprise engaged Silver Touch Technologies Ltd. to help them embrace the latest technology to streamline their business processes across departments.
Industry: Wholesale Distribution, Consumer Products
Products and Services: Leading manufacturer and distributor of health and FMCG products across India since 1966.
Employees: 200+
Industry & Revenue: INR 60 Cr
Featured Solutions: SAP Business One for HANA
Before: Disconnected core business platforms
Difficulty setting, tracking and managing various discounts across their range and network
Needed to update strict quality control processes for their in-house manufactured products
Existing systems lacked integration between production, quality, logistics and financials which made it difficult and slow to use
Lack of remote access to view and access systems
Why SAP and Silver Touch Technologies Ltd.
SAP Business One for HANA was easy to use and is in-built with all the core functionality needed as well as being fully customisable in terms of data fields, business rules and approval processes
Silver Touch partnered with Silver Touch Technologies Ltd. as they are an SAP Partner and SAP Business One specialist, with a strong local team and proven results over 15 years
After: Accurate and timely information
Customised add-ons include price distribution management, quality control and route card modules which are applied by stock keeping unit (SKU) during sales and dispatch
Quality checks now automated at all key points from receipt of raw materials through to production of finished goods, including tracking approvals and rejections
Built in certificate of analysis (COA) and unique identification of each batch and SKU
Detailed reports, accessible on any device, show management key business insights and trends
Customer Testimonial
"SAP Business One has helped us reorganise some of our processes and we are very happy with the solution. We are pleased with the exceptional and friendly service from Silver Touch Technologies Ltd.… we were in good hands. We have found the right solution and right technical partner for the long term."
Mohak Shah, CTO, Gujarat Enterprise.
Close
DOWNLOAD Casestudies
Complete the following to download this Casestudies.