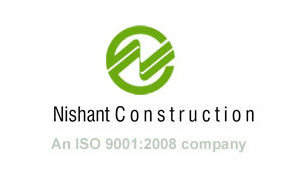 Nishant Construction
Client: Nishant Construction (Ahmedabad, Gujarat)
Client Overview
Nishant Construction, a prominent EPC Company, switches on integrated project management and financial systems with SAP Business One®
Industry: Engineering , Procurement, Construction (EPC)
Products and Services: A leading provider of solar engineering, procurement and construction (EPC) services in India including solar power plants and energy storage systems.
Employees: 200
Industry & Revenue: INR 300 Cr
Featured Solutions: SAP Business One for HANA
Before: Finances and project management disconnected
As a business running multiple high-budget solar power projects, effective project management and budget monitoring tools are critical, and existing software lacked key features
An enterprise resource planning (ERP) solution was needed that integrated budget management, cost controls, approvals, standard business processes and a range of specialised requirements
As a subsidiary company, financial reports also needed to be accessible by the parent company
Why SAP and Silver Touch Technologies Ltd.
A superb financial and project management system, SAP Business One for HANA was selected due to its intuitive interfaces and full flexibility of user-defined fields, business rules and approvals
Nishant Construction engaged SAP Partner Silver Touch Technologies Ltd. as they are experts in using SAP Business One to streamline businesses, with proven industry experience over 15 years
After: One central system for full control
An end-to-end solution enabled financial management of actual and adapted budgets with user defined approvals which streamlines the creation, updating and viewing of budgets
Purchase requests, approvals and transactions are integrated automatically with the project and budget In one intuitive interface, Purchase Managers can view and control adaptive budgets, PO details, purchase and resale budgets, comparisons of actuals to budget and payment terms
Better cost and project control is delivered by comparing budgets with purchases and linking items to budget category and cost type Up-to-date financial reports can be accessed by management and the parent company at any time
Customer Testimonial
"We needed a solution that supported project execution, budget management, procurement and financial integration. SAP Business One HANA implemented by RPM Infotech, not only meets our needs but is user friendly, flexible and customised. RPM Infotech understood our business and together we have had a very successful implementation."
Nishant Shah, Director, Nishant Construction
Close
DOWNLOAD Casestudies
Complete the following to download this Casestudies.