Customised Consumer
Goods Solutions
Advantage of Next-gen Business Processes with Personalised Experience
Consumer story and branding combination can take your company to a new level. With customised SAP solutions you can provide more personalised services to your customers and make your business more responsive. As tailored consumer goods solutions take care of every aspect of your key processes ranging from portfolio management to supply chain management, and sales to marketing, you can spend more time in bringing an innovative approach for pleasant and personalised shopping experience.
SAP S/4HANA solutions for consumer goods industry can help you address diverse and complex business demands including brand proliferation, proactive approach for changing trends, and quality assurance. You can get a single view of your consumer goods business on an interactive dashboard and manage all core activities with ease. Our tailored SAP solutions for consumer goods and services are designed to assist you to adopt sophisticated and customer-centric approaches.
Why Consumer Goods Industry Need SAP Solutions?
Intensifying competition, ever-changing expectations of customers, and digitization have compelled consumer goods industry to integrate advanced SAP solutions. Bespoke SAP S/4HANA solutions can increase throughput and capability of the consumer goods company. A preconfigured SAP S/4HANA solution for consumer goods company can help you transform key business processes and drive innovation across multiple channels.
Key benefits of consumer goods solutions include
Offer Personalised Experience
Manage Supply Chain
Implement Innovative Approach
Manage Changing Demands
Ensure Safety and Bring Agility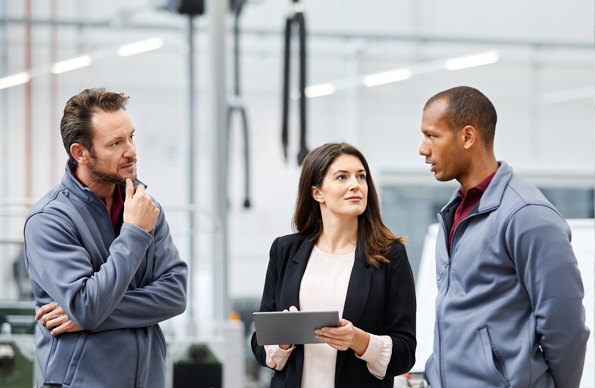 Silver Touch Technologies: Facts
Qualified IT
Professionals

SAP Business One
Implementations
Services we Offer
We bring unique value to your life sciences business by offering top-class services including
Procurement
Planning
We help you analyze and plan procurement processes using accurate data and real-time information on subcontracting, sourcing, and consumable purchasing.
Supply Chain
Management
You can track and control the entire supply chain operations including batch management, stock movements, outbound logistics, etc. with ease through our solution
Sales
Management
We assist you to make the distribution process in line with the sales targets while managing sales orders, rebates, and other aspects efficiently.
Manufacturing
Management
You can streamline quality control and other core processes in orders, production, processing, and other departments using our customised solutions for consumer goods
Financial
Management
We integrate the latest S/4HANA features in a bespoke solution to assist you to manage and synchronize financial accounting in general ledger, payments, and assets
Accounting
Management
Our solution enables you to monitor and plan accounting structure including internal orders, product cost, object and access analysis, and budget-related aspects
Why You Should Select Us as Your SAP Consumer
Goods Solution Developer?
As one of the most trusted SAP partners, we have served many corporate clients across the world through industry-specific solutions. With over 30 years' experience in implementing SAP solutions across different industry verticals, we have unparalleled insights of the market trends & changing consumer demands over the period. Our experienced in-house team of SAP professionals can innovatively develop a solution for your consumer goods company
Our global presence and hands-on experiences in using cutting-edge technologies can give your business an edge over peers with the best-in-class SAP solution for consumer goods industry. We also provide round-the-clock technical assistance and consulting to our esteemed clients.
Frequently Asked Question
What is need of Consumer Products ERP?
Consumer Goods ERP helps manufacturers to streamline processes, save on costs, and improve flexibility. It also can help to grasp market trends, identify opportunities, and increase speed and productivity within the availability chain. ERP solution which will fulfill customer expectations, provide profitable growth, and may make sure of supply chain management.
What are some of the examples of Consumer Goods Sector?
Apparel, beverages, food, furniture, toys, major household appliances, pleasure boats, printing activities and sporting and athletic goods are included under Consumer Goods sector.
How to select right ERP systems for Consumer Products Industry?
To continue business processes effectively, following things should be kept in mind while selecting ERP systems

– Process automation
– Full Integration with CRM
– Integrated Product Configuration
– Compliance Functionality
– Streamlined EDI (Electronic Data Exchange)
What are the benefits of automating management processes for consumer goods industry?
It can drive multiple benefits such as:

– Branding
– Improved Decision making
– Enhanced Customer Satisfaction.
– Improved Compliance
– Controlled Documentation
How SAP Solutions can help consumer products (CP) companies grow profitably in these challenging times?
By looking after Product Innovation, Supply Chain, Sales and Service, Finance, Human Resource, Analytics and Database and Data Management, SAP solutions can help to grow profitably.
Testimonials
At Silvertouch, our endeavor remains to provide excellent solutions to gain
admiration among industry leaders worldwide
Let's Get Started!
Confidential & Secured
X
This form is Secured with Validations.
Your Privacy is our utmost priority.
We will not reveal any of your info.
It will be used to contact you for Project purpose only.