Find the Right eCommerce ERP Software Solution for Your Business
Provide a superior omnichannel eCommerce experience to build customer relationships and drive revenue with solutions that include eCommerce ERP software and eCommerce ERP integration.
To be competitive, today's growing businesses must find and engage with customers across multiple channels while offering a service that sets them apart from global brands. Buying journeys are increasingly moving online, along with rising customer expectations about the high level of service across every channel, no matter how they choose to engage.
Companies of all sizes need to be focused on delivering a consistent, personalized digital commerce customer experience using multiple solutions such as eCommerce integration or some kind of eCommerce ERP solution.
Business Functions of eCommerce
Following business functions of ecommerce Companies are covered in our solution for eCommerce:
Supply Chain Management
Customer Relationship Management
Business Intelligence
Enterprise Resource Management
Online Activities Between Businesses
Electronic Transfer Within Firm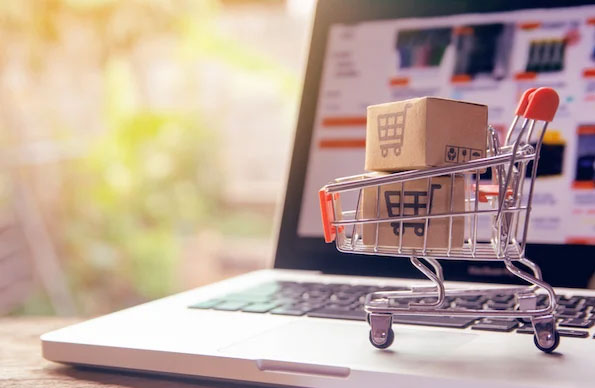 Key benefits for ecommerce Industry
Better customer experiences
More Shipping Choices
Reduced operational costs
Greater Control and Insight
Increased Trust and Credibility
Process Visibility and Management
Increased Productivity
Revenue Generation
Mitigate Human Errors
Real-time Data Availability
Greater Control and Insight
Lower Operational Costs
Industry Dynamics
Commerce in the digital era is being transformed by:
Customers and prospects expecting to be able to interact, engage, and transact with you anywhere on any device
Customer Centricity to detect, predict, and anticipate current and future needs of the consumer and offer the right products and assortments, and to provide the right experience all the way from awareness to the shopping journey, delivery, and post purchase engagement
Service to the Segment of One to drive impactful, personalized, and contextual consumer experiences and meet each consumer's demands just in time with the right corresponding personalized offer
Digital Supply Chains to create an automated, connected, hands-free, end-to-end supply chain aimed at delivering new levels of speed and efficiency as well as superior value to shoppers and consumers
Strategic Priorities for our Customers
Silver Touch INC is an eCommerce solution company and its portfolio of eCommerce solutions enables its customers to differentiate themselves by providing a contextual experience that is timely, personalized, and truly relevant to each of their customers. Our role as an eCommerce solution provider includes working with our eCommerce customers to:
Implement and support an omnichannel solution with robust and intuitive commerce capabilities on an integrated platform
Deliver personalized digital commerce experiences, simplify digital transformation, reduce TCO, and accelerate time-to-value using eCommerce ERP software and other eCommerce solutions
Engage and transact with customers on all digital channels with more contextual, personalized, and relevant customer experiences
Integrate digital and physical customer touchpoints to deliver seamless customer experiences
Achieve seamless integration and interaction with other systems and solutions through eCommerce integration
Promote efficiency in commerce management processes with intuitive business tools
Support go-to-market models ranging from B2B and B2C
Adopt a customer-centric approach to channel integration to deliver customer experiences that boost loyalty and increase sales
Advanced personalization to increase average order value and maximize customer lifetime value by tailoring content based on a shopper's online history and behavior
Get a 360 degree view of all digital customer interactions
Improve content consistency, streamline workflows, and reduce operational costs
Customer Testimonial
"silvertouch has been one of the top notch strategic partners that our organization has had the pleasure of using. As a fast growth startup, we were tasked with building the technology organization from the ground-up. With the strong collaborative partnership with silvertouch, we were able to build best in class solutions to empower our organization and take it to the next level. silvertouch is the extended team that every organization needs – they leveraged technical experts who have great people skills, and helped us with our key needs – Infrastructure, Enterprise Systems, Product Information Management systems, Customer 360 view to name a few. If you are looking for a strategic technology partner to increase company performance and overall bottom line, look no further than silvertouch."
Venkat Ananthanarayanan, CIO, IT Cosmetics
More Testimonials