A Complete ERP Solution for Logistic & Distribution Business
Silver Touch INC simplifies the distribution process and enables AI powered logistics software for wholesale distribution customers to be faster, more agile and more efficient by providing a common technology platform for sales, purchasing, finance and supply chain planning and execution focused on delivering meaningful customer experiences.
This transformation simplifies partner engagement to achieve economies of scale and digitizes multi-channel customer engagement to deliver personalized experiences to their customers.
Features and Benefits of ERP Systems for the Logistics Industry
Delivery Planning
Distribution Management
Real-time Tracking
Documentation and Compliance
Customer Satisfaction
Reduced Costs
Human Resource (HR) Management
Finance Management
Inventory Control and Stock Visibility
Data Management
Reporting and Analytics
Mobility
Scalability
Integration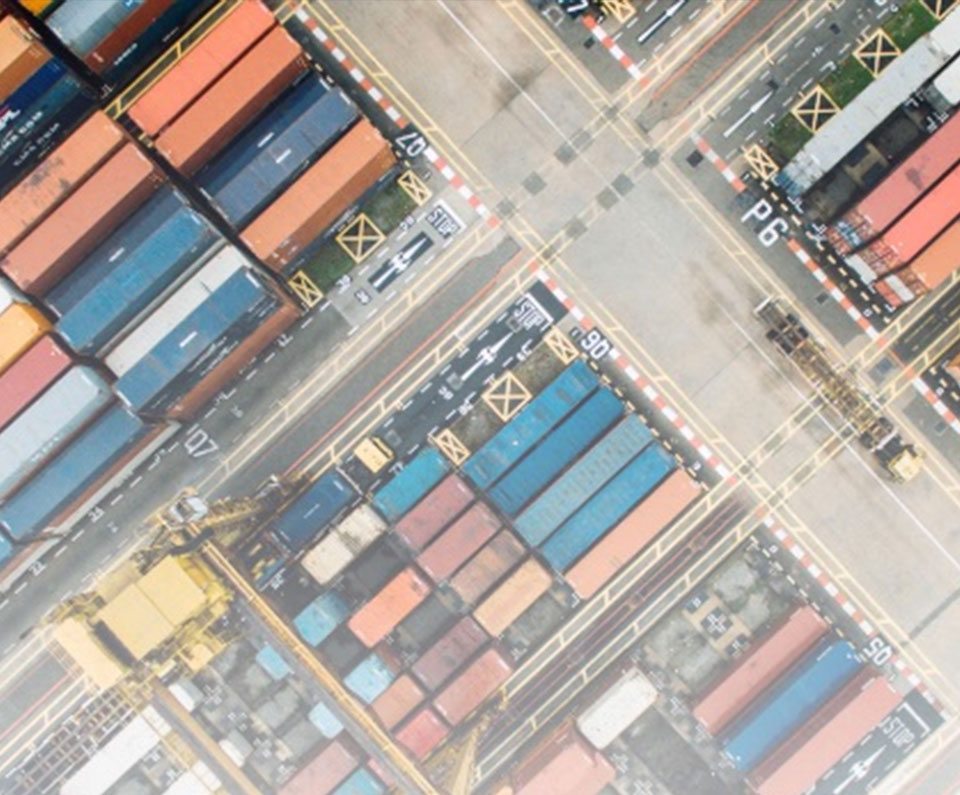 Industry Dynamics
The wholesale distribution industry is being disrupted with new challenges which require a re-thinking of the traditional siloed environments on legacy solutions, which lack transparency across the organization. Today, the industry is being pressured to change because of:
Evolving customer expectations for speed, simplicity, reliability, personalization, and availability
Digitalization of the buying journey with customers expecting multichannel engagement across all media, including online, mobile, and retail
New disruptive competition as the lines between manufacturing, wholesale, and retail are blurring
Workforce Empowerment by providing employees across the value chain with the right tools and insights to make them effective, efficient and engaged
The emergence of innovative business models to gain competitive advantage
New entrants become significant players and take market share from the incumbents through new business models based on data analytics, blockchain, or other technologies.
Strategic Priorities for our Customers
Silver Touch INC works with our wholesale distribution customers to pursue their strategic priorities by empowering them to:
Compete by expanding beyond traditional industry boundaries
Become a proactive, insight -driven company
Digitalize processes to change the way business is done
Improve productivity and enable the workforce
Automate manual processes to realize efficiencies
Blend operations with analytics, becoming more agile in reacting to events that impact the business
Analyze cost-to-serve and make better decisions with analytics and real-time insights
Leverage new insights to execute on business objectives including operational performance, risk analysis and sales forecasting.
Empower suppliers and distributors with better data access and real-time insights into company performance, sales trends and geographical execution
Anticipate and drive better outcomes with predictive analytics around productivity, performance and pricing
Customer Testimonial
"Silvertouch has been since the beginning of our commercial relationship a true delivery partner, their engagement on the many different projects we've worked with them throughout the years is more than excellent. There has been no IT need from our company that prove a challenge from them; from helping us arrange the best "Infrastructure Colocation" to develop complex applications that make our day-to-day operations a lot simpler translating this into increase of revenues. "
Ivan Rosario, CIO, Stemcor
More Testimonials