Digital Healthcare Solution for Pharmaceuticals Industry
The global pharmaceutical industry has seen a significant advancement in the past few years and is emerging as one of the largest sectors of the healthcare economy. Leading healthcare and pharmaceutical industries are adopting SAP Solution for Healthcare & Pharma Industry to improve the efficiency of business operations, increase the productivity of the employees and to respond easily to market demands. Using SAP Business One in this industry integrates the functions of manufacturing, finance and customer relationship management sectors.
business functions of Pharma Company
Following business functions of Pharmaceutical Companies are covered in our Software Solution
Finance and Accounting
Workflow Management
Production Management
Routing and Scheduling
Production Planning
Material Requirement Planning
Serial Control and Lot Control
Quality Control
Yield and Scrap Management
BMR / BPR GenerationContract Pricing
Customer Relationship Management
Activity Management and Reporting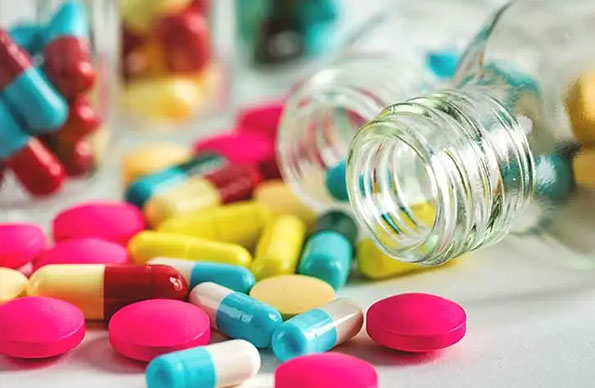 Benefits of SAP Solution for Healthcare & Pharma Industry
Automated business practices with workflow engine
Regulatory and management controlling with auto alerts and approval feature
Advanced data change control and auditing with log capturing of user's credentials
Multi-Currency, Multi-company and Multiple UOM Consolidation provides strong financial backbone
Automated Alerts for lot expiring, minimum inventory levels and more
Efficient Business Performance Monitoring
Improves distribution by integrating the manufacturing facilities, warehouses in different locations
Productive Bi-Directional Traceability
Keeps Inventories at optimum levels and avoids out of stock scenario
Streamlines process and improves operational excellenceReduces costs and improves profitability
Advanced functionality of secure packaging with pick and pack, and shipping operations
Industry Dynamics
Scientific and technological advances (external to the innovating institution)
Raw materials (availability or scarcity)
Market demand (evaluated by companies prior to the decision to proceed with the development of an innovation)
Competition (response to scientific technical commercial advances made by competing companies)
Societal needs (which could not be evaluated in terms of market demand prior to the decision to proceed with the development of an innovation)
Government legislation (legislation that affects R&D and the competitive setting of an industrial sector)
Company scientific, technological and market specialization (a company has introduced in the past innovations based on related science, technology and markets)
Strategic Priorities for our Customers
Supports critical business flows that can be easily adapted by even non-technical users to make fundamental changes to meet new requirements when required.
Types of Production Orders like standard, unique and disassembly production orders allow everything from production to repair, services and more. See all your production costs analysis from one screen through the drill down feature of SAP Business One with just a single click of the mouse.
It has built-in inventory, transfer and billing capabilities which let businesses manage inventory at customer locations efficiently.
Allows easy management of data flow and enables companies to automate business practices with a proactive approach to issues.
A wide range of user defined fields and attributes enables companies to manage mission critical information with ease.
SAP Business One manages and tracks the formulations based on standards and additional requisitions.
SAP Business One helps into stage wise revaluation of product costing and its calculation management.
This system allows shipment or goods reversals and returns, with an entire lot and serial traceability. It provides your clients with a credit or an advanced note replacement.
SAP Business One allows creating price groups that can be organization specific, client specific, include specials and quantity price breaks (i.e. Tier Pricing). Working automatically throughout the sales, purchase, and billing process, the price groups ensure appropriate pricing structure and helps to save time.
Supports price groups that can be an organization, customer or hospital specific and include special quantity price breaks.
Allows companies to respond to and solve customer service issues faster with utmost efficiency.
Allows merging of data from SAP Business One to Microsoft Word with ease and allows generating dashboard reports and other mission critical reports directly into Microsoft Excel.