The Logistics/Distribution industry plays a vital role in the global economy by ensuring the timely and efficient movement of goods from one place to another. With the rapid growth of e-commerce and globalization, the industry has become more complex and competitive than ever before. In this context, an ERP system can help streamline operations, increase efficiency, and improve customer service.
Why does the Logistics/Distribution industry need an ERP system?
The Logistics/Distribution industry is characterized by its complexity and diverse processes, which can be managed efficiently by implementing an ERP system. Here are six reasons why the industry needs an ERP system:
Centralized Management
An ERP system provides a centralized platform for managing all logistics and distribution operations, including procurement, inventory, order management, shipping, and invoicing. This helps to eliminate redundant data entry, reduce errors, and improve data accuracy.
Real-Time Visibility
ERP software provides real-time visibility into logistics and distribution operations, enabling managers to monitor performance, track shipments, and identify bottlenecks. This helps to improve decision-making and optimize processes.
Cost Control
With an ERP system, logistics and distribution companies can control costs by managing inventory levels, reducing waste, and optimizing transportation routes. This helps to improve profitability and competitiveness.
Improved Customer Service
An ERP system can help logistics and distribution companies improve customer service by providing accurate and timely information about orders, shipments, and deliveries. This helps to build customer loyalty and increase revenue.
Regulatory Compliance
The logistics and distribution industry is subject to various regulations, such as customs, trade, and environmental regulations. An ERP system can help companies comply with these regulations by providing the necessary tools for tracking and reporting.
Scalability
As logistics and distribution companies grow and expand their operations, an ERP system can scale to meet their changing needs. This helps to ensure that the system can accommodate the increasing complexity of the business and continue to support growth.
Improve your logistics and distribution operations with industry-leading ERP software
Benefits of ERP software for the Logistics/Distribution industry
Streamlined operations and increased efficiency
Real-time visibility and control over logistics processes
Cost control and improved profitability
Enhanced customer service and loyalty
Regulatory compliance and risk management
Scalability to support business growth
Why does Silver Touch offer the best ERP for the
Logistics/Distribution industry?
Silver Touch is a leading provider of ERP solutions for the Logistics/Distribution industry, with years of experience and a deep understanding of the industry's unique requirements. Our ERP software is designed to meet the specific needs of logistics and distribution companies, providing comprehensive functionality for managing complex logistics and supply chain processes. Our solution offers a user-friendly interface, flexible customization options, and real-time analytics to help companies improve their operations and achieve their business goals.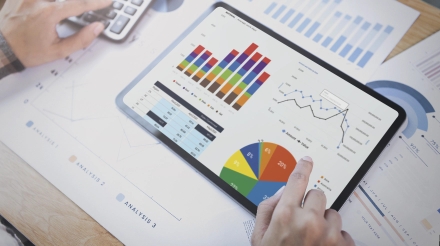 Silver Touch Technologies: Facts
1400

+

Qualified IT
Professionals
27

+

Years in
IT Industry
4000

+

Successful
Projects
100

+

RPA Consultants,
Experts
125

+

SAP Business One
Implementations
FAQs on ERP software for the Logistics/Distribution industry:
Consultation
Share your details and we will get back to you as soon as possible to schedule a meeting.