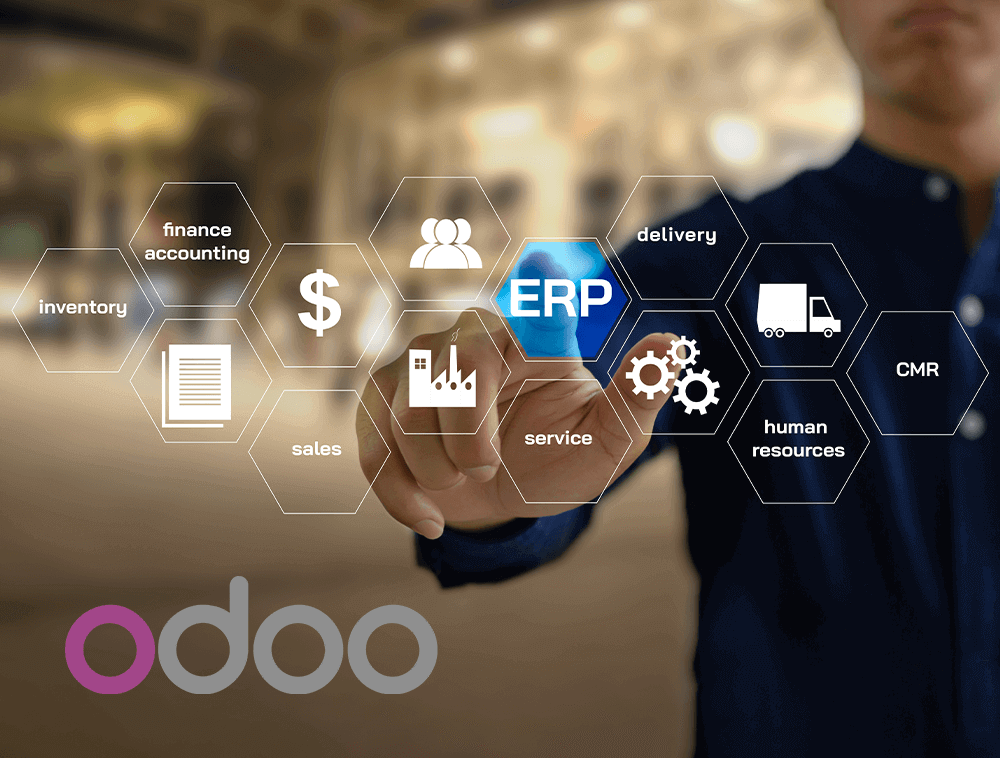 Odoo - The Most User-Friendly ERP For Businesses
Don't you think leading ERP software systems are unnecessarily complicated? We use ERP to simplify our business process. Yet the ERP systems themselves seem so complicated that sometimes they increase the complexity of
operating the business. This is where Odoo comes in.

Odoo throws the complexity out of ERP. It is the ERP for modern businesses, offering you a polished UI and a satisfying user experience. Yet, Odoo is as powerful as those legacy ERP software systems providing everything a business needs to automate and manage its processes.

The USP of Odoo is its focus on a clean interface and a modular approach to building the system. Odoo itself likens each feature of its ERP system to a Lego block. Just like a Lego block is combined to make awe-inspiring structures, the modules of Odoo can be combined to build an awe-inspiring backend to manage the business process.
Why Choose
Silver Touch for
Odoo?
Silver Touch Technologies is an official Odoo implementation partner, which means we have all the necessary expertise Odoo wants in its partners. We have a dedicated department that concerns Odoo only.
Both MSME-Friendly & Large Business-Friendly Implementation
We know for a fact that Odoo can be adapted by both MSMEs and large businesses. But we're also aware that the requirements of MSMEs and large businesses can vary significantly. At Silver Touch Technologies, we customize our implementation process depending on whether our client is an MSME or a large business. This makes sure that businesses get what they expect from the implementation.
Odoo Customization
Odoo is like a liquid - it can take the shape of the internal structure of the business where it is implemented. At Silver Touch Technologies, we help businesses leverage this flexibility of ERP software. Instead of resorting to templatized implementation, we customize each Odoo implementation so that the ERP software perfectly fits into the company's process.
Master Data Migration
The success of ERP software depends on how thoroughly the implementation partner migrates the master data of the business. Remember: a business that has never used ERP software prior to Odoo implementation will have its data scattered across many legacy systems. We do the hard work for you and organize your enterprise data with the aim of exporting it to the new and shiny Odoo ERP!
Why Silver Touch Technologies?
1400

+

Qualified IT
Professionals
27

+

Years in
IT Industry
4000

+

Successful
Projects
100

+

RPA Consultants,
Experts
125

+

SAP Business One
Implementations
Our Implementation Process
As a CMMI level 5 company, Silver Touch Technologies employs a professional approach to implementing Odoo ERP. We follow clearly defined and strictly followed steps while implementing an ERP.
Requirement Analysis
Every ERP implementation must start with requirement analysis. We examine the pain points and needs of the client so that we can have a clear roadmap and KPI in front of us.
Examine If Custom Integration Needed
Based on the requirement, we examine if the client has some needs that the native features of Odoo can't fulfill. In that case, we need to plan for custom integrations.
Implementation
It is only in the third stage we implement and build Odoo as per the requirement and needs. Migration of enterprise data is also conducted in this stage.
Quality Checking
Once the implementation is complete, we test the ERP system and make sure that the system is production-ready. Once the system is production-ready, the company can slowly migrate to the new system.
Continuous Support
As a responsible ERP vendor, we know well that a company's success depends very much on the ERP system. This is why we keep ourselves available for all the clients to make sure that they don't feel orphaned while navigating the new system.
50,000+ companies grow their business with Odoo ERP.
Discover how Odoo can help your business.
Consultation
Share your details and we will get back to you as soon as possible to schedule a meeting.