Six Ways SAP Business One Improves Manufacturing Processes in 2022
The dynamic and ever-expanding manufacturing industry needs a powerful integrated ERP solution for maintaining high productivity. SAP Business One manufacturing solution is a solution that can enhance efficiency at reduced cost and increase profitability by enabling the companies to make accurate and informed decisions. SAP Business One is a comprehensive ERP solution that covers every aspect of your manufacturing business like resources, sales, operations, and accounting.
As per the Allied Market Research prediction on the ERP software market, the market is expected to garner $110.51 billion globally by the end of 2022. The rapidly thriving manufacturing sector can leverage the benefits of ERP software by getting clear visibility and control over the supply chain and actionable insights to make rapid decisions. Manufacturers can meet their diverse and complex business needs with a robust ERP solution like SAP Business One.
Here are the key benefits of SAP Business One for manufacturing processes.

Six Major Benefits of SAP Business One for Manufacturing Companies

1. Better Visibility on Supply Chain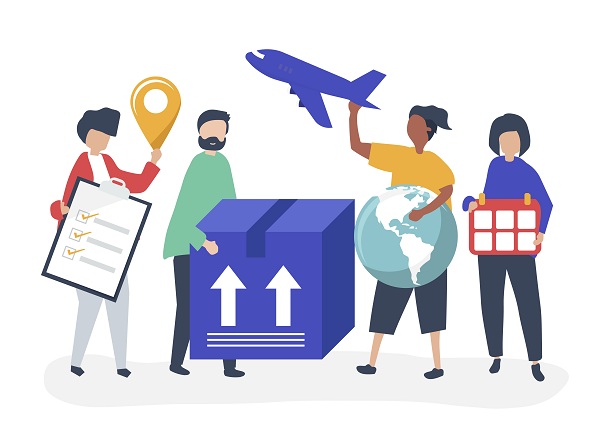 In a highly competitive manufacturing sector, visibility holds the key to succeed. SAP Business One offers you greater visibility on supply chain and inventory to enable you to control cost and meet deadlines while addressing customer demands more effectively. SAP Business One manufacturing solution can collect all necessary data to provide you with better visibility of the supply chain. You can make data-led decisions that can lead your company to more sales and higher profits.
SAP Business One can synchronize warehouse management, inventory management, sales, and financial accounting data. You can also monitor the movements of goods and keep an eye on the price change without any manual help. What's more, the solution offers real-time data to get accurate information. SAP Performance Benchmarking data has suggested that manufacturing units that use SAP Business One have experienced 8% increase in plan adherence.
2. Interlinking of Sales with Inventory
SAP Business One manufacturing solution can enable you to streamline the sales order process by linking all sales orders to inventory data. Simply put, as you place the order, you can have a notification on the stock level of the ordered item. You get quantity details of the items adjusted by what is already committed to other customers and incoming buying. SAP B1 also records receipts and issues of goods of your warehouses. You can readily track the stock transfer from one warehouse to another.
If there is an increase or decrease in the stock level, your inventory accounts can be adjusted instantly. It can save your time and efforts to record the stock level manually. Also, this ERP solution helps you prevent overlap from concurrent orders.
3. Higher Productivity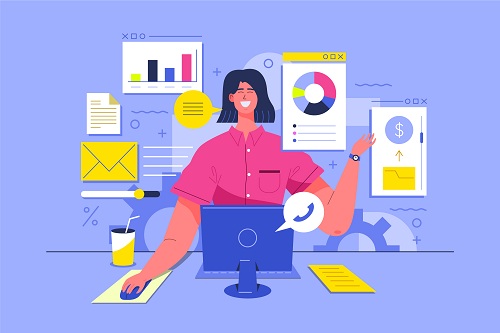 SAP Business One has an MRP (Material Requirements Planning) functionality to enable you to manage the optimum plan for multilevel production processes. It replaces informal production scheduling with a structured, streamlined process. You can get an accurate picture of the production and supply chain thanks to this functionality. The MRP functionality also adds resource information to requirement planning for the maintenance of machines.
The MRP wizard assists you to specify timelines, data sources, and stock for more effective planning. The SAP Business One solution recommends material needs and resource requirements based on this data. You can easily generate the purchase orders or production orders after reviewing such recommendations.
Also Read- Five Mistakes to Avoid While Selecting ERP for Your Manufacturing Company
4. Minimize Waste
You can minimize waste and allocate the material properly with the help of SAP Business One. This solution can integrate the purchase orders and BOMs (Bills of Material). You can utilize this integration for allocating materials correctly. You can also include resources like equipment or text-based specific instructions in all types of BOMs. After designing BOMs, you can create production orders. Once these orders are released, the available material and costs are added to the work orders automatically.
In a way, you can accurately allocate the material and resources for uninterrupted production.
5. Centralized system for Shop Floor Assistance
Gone are the days when the works relied on a hard copy of instructions while manufacturing products on the shop floor. This traditional system was inefficient and difficult. Thanks to SAP Business One Manufacturing solution, you can provide all the instructions and processes directly to workers through a centralized system. You can share the guidelines and instructions in real-time and inform them about the changes or updates instantly.
The SAP B1 also offers accurate workflow management to ensure that instructions are received and followed properly. It enables you to meet deadlines and increase productivity. Workers can also share necessary information with ease and maintain high efficiency. Finally, with SAP Business One you can avail of the advantage of automation and AI (Artificial Intelligence).
6. More Control Over Inventory
Access to raw material can be a headache for manufacturers. Be it an SME or a large enterprise, inventory covers a large part of expenses. It is, therefore, necessary for you to maintain a subtle balance between inventory and production to meet the customer's demands and deliver products on-time. The SAP Business One solution is designed to meet all these requirements related to inventory and production management. It acts as an integrated application to manage inventory across multiple warehouses in different locations. Apart from giving a real-time access to inventory details, SAP Business One enables you to place orders through the desktop or mobile devices.
And Finally…
SAP Business One process manufacturing solution can provide a lot of benefits to the manufacturing sector. From inventory control to shop-floor experience to customer services, SAP B1 solution can help the manufacturing industry to thrive in a cost-effective way.
Silver Touch Technologies USA is a global SAP Partner that can help you improve performance and reduce waste in a cost-effective way through a robust SAP Business One solution. We develop and deploy customized solutions for discrete manufacturing and process manufacturing industries. You can streamline the production processes and manage all the operations more efficiently with our solutions. Send us a mail at info@silvertouch.com to get connected and explore more.