Reasons to choose an ERP System for your e-Commerce Business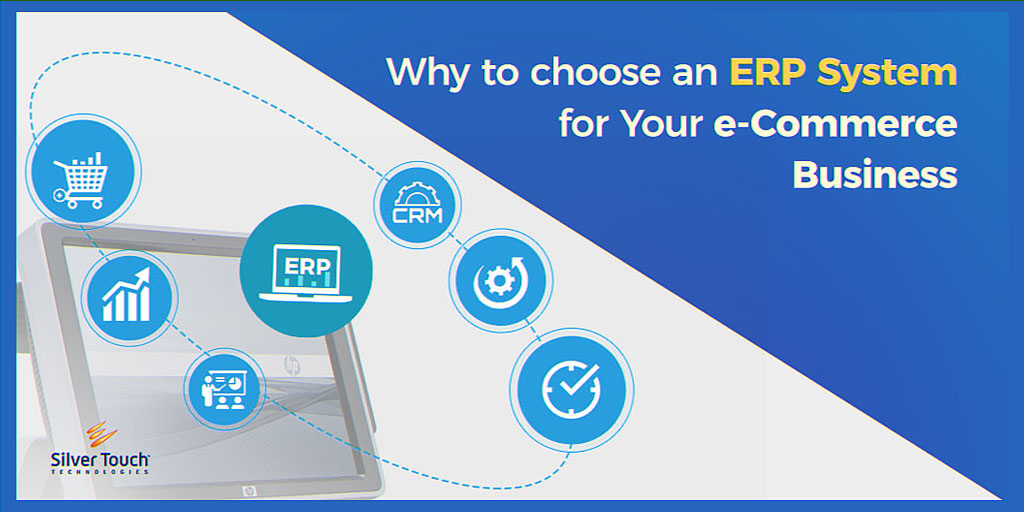 For an efficient ERP system, the business streamlines a process to facilitate business decisions. We can see the increasing demand for e-commerce website as rather than evaluating ERP solution, and one should determine ERP in context of doing business. If your business is having trouble in keeping up with volume, then it's time to switch your e-commerce business to ERP system. Here we have the checklist for you that help you in choosing an ERP system for your E-commerce Business.
Does your business have multiple tools for deployment?
Various ERP systems fulfil the specific requirement of your business needs with giving best ERP solutions. We do consult on sales production, financial resources and creates a comprehensive list that works on different platform efficiently.
Is your ERP compatible with e-Commerce platform?
We generally facilitate ERP functionality by flow the data between ERP modules & E-Commerce interface. But make sure that they are fully compatible as it offers timely updates for various industries.
Do you have an integrated CRM system?
As we know that customer service are vital parts of an e-Commerce business which ensure excellent customer service within ERP system. One should have a quick resolution for resolving client issues and have an efficient CRM.
Is your ERP flexible enough in pricing and usability?
Some customers access e-commerce portals across various platforms on multiple devices. For that one should have ERP system which has flexible pricing and is usable on an Omni-channel platform.
Do you have real-time ERP solutions?
Data and analytics should have real-time ERP Solutions that can customise dashboard for accurate results. There should be specific metrics available within ERP system for better performance.
Is your ERP capable of scaling up as Business grows?
Any ERP system can quickly scale up with users to multiply their business growth and have best e-Commerce businesses. The Cloud-based ERP system can manage and maintain offsite without the need of dedicated staff.
Does your ERP give training support?
Any ERP system should have comprehensive and dedicated training for troubleshooting & support. It would add an extra benefit for the user to try your services.