Why Your Retail Business Needs Digital Transformation
You are running a retail business in a highly competitive scenario, right? How will your retail company survive and thrive when you have to face challenges and the changing expectations of customers? Technology has an answer in the form of digital transformation services.
Digital transformation should be in the priority for every industry sector. Companies, irrespective of their scale and size, must embrace digital transformation for addressing the ever-changing requirements of customers and increasing their productivity. Simply put, digital transformation can lead your business toward profitability by enhancing overall efficiency.
User experience is of paramount importance in the retail sector. Whether you have an online store, a brick-and-mortar store, or both, your business needs to meet your customers' needs in the best possible way, and digital transformation is capable of assisting you in achieving this goal. It is always better to contact a reputed IT solutions provider to get a proper digital transformation consulting.
Here we mention five big reasons why your retail business needs digital transformation solutions.
Five Reasons Why Your Retail Company Needs Digital Transformation
1. Omni Channel Experience
For offline or brick-and-mortar retailers, it all started from competing with online sales. Today, this situation is completely changed as offline retailers have either expanded their business online or brought radical changes in the way of promoting their products and serving customers. Now, the focus is on providing excellent user experience everywhere, and this requirement has brought the second wave of digital transformation as an Omni Channel experience.
Omni Channel experience is aimed at providing the same and streamlined experience across all the channels and devices. Digital transformation services can help you provide uniform experience from both ends- the customer side and the back end. It can make the customer's journey more pleasant and convenient. Be it online experience or in-store experience, you can always make your customers happy.
2. Changing Expectations
Millennials and Gen Z can be the key target audience for your retail business. Both these groups are tech-savvy and they have a strong comfort level with digital technology. But, when it comes to shopping, they rely more on social media. Though unique in-store experiences matter but they tend to stay connected with the brands online and through social media channels. You can count on digital transformation consulting to address their changing expectations effectively.
Also Read- Top Digital Transformation Trends to Watch in 2020
3. Simplicity and Innovative Approach
Simplicity is the key to rich and pleasant shopping experiences for both online and offline stores. Voice-based search, personalized notifications, voice-based purchase, and online support can work wonders to grow your retail business. You can come up with an innovative approach while maintaining simplicity with the help of digital transformation services. For example, you can provide alternative payment methods to your customers like one-click payment and contact-free payment with the help of evolving technology. It is better to remember that if you provide services in a simple way, more customers will attract to your business.
4. Speed and Efficiency
Digital transformation can increase your retail company's efficiency and productivity by providing smart solutions for supply chain and inventory management. As a result, you can ensure speedy delivery. But, most importantly, you can track and trace the consignment all the time to avoid unnecessary delay and keep your customers updated with the status of their orders. These days, consumers want speedy delivery and real-time tracking of their orders. They also want to know when their orders will be ready. Digital transformation solutions can lend a helping hand for your retail business to meet these needs effectively. Your retail company can prove global sustainability amid intensifying competition with the help of emerging technologies like IoT and blockchain as well.
5. Data-Driven Structure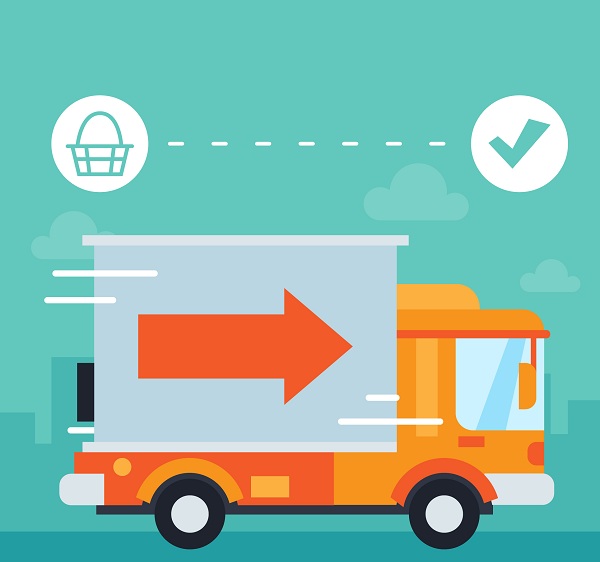 AI or Artificial Intelligence is at the core of digital transformation technology. You can fetch the valuable data regarding your customers' behavioral patterns, market trends, and likes or dislikes of your customers. The data can help you enhance the customer experience. All you need to capture the right kind of data. The digital transformation consulting can assist you to identify key areas for your business.
The AI-based system will then analyze the data and comes up with automated and improved responses. A Self-order kiosk is an example of how the data is analyzed to offer better customer services. An interactive sign can guide customers on how to find their desired item in your store. In brief, you can come up with a data-driven and customer-friendly structure thanks to digital transformation services.
Concluding Lines
Artificial Intelligence (AI), IoT, Process Automation, and digital workforce are getting more prevalent in the corporate sector. The retail sector can thrive by embracing digital transformation and make the most of advancing technologies. Digital transformation is the need of the hour for the retail sector because tech-savvy people expect more convenience and better customer services in today's digitally-driven edge.
Silver Touch Technologies USA offers best-in-class digital transformation services to the retail industry. With a vast experience in planning and developing customized applications for various industry sectors, we can help your retail business grow with advanced solutions. Contact us at info@silvertouch.com for digital transformation consulting for your retail business.