Your Step-by-step Guide to Hire eCommerce Developers
Are you among enthusiastic retailers or entrepreneurs who want to establish an online business but having no idea of how to hire eCommerce developers? A fully functional eCommerce website or a user-friendly online shop can boost your business significantly, but then you need to be very careful while choosing the software development company.
Here are ten super easy steps that you can follow to hire dedicated developers for eCommerce development. Let's start from scratch. An online store is a powerful representative of your business and enables you to sell your products to a huge audience. As per a survey, around 2 billion people tend to purchase products online in this pandemic age. This is slightly less than 30% of the world's population.
Thanks to advancing technology and increasing popularity of the Internet in this digital age, people tend to buy a pen to plane online. Simply put, this is the right time to come up with your online store. All you need is to find the most suitable software developer to stay ahead of the curve and grow your business. As a business person, you have creative ideas and a long-term vision; the custom software development company can help you transform creative ideas into online web solutions.
So, sit back and relax as we are going to give you a step-by-step guide for hiring eCommerce developers.
Top Ten Steps to Follow for Hiring eCommerce Developers
1. Define Requirements
This is the first and foremost step to consider. Your online store should be in line with your business model and ensure growth. Therefore, it is better to start with defining requirements for your online shop. You can research market trends and competitors' websites to find necessary features and functionality for your eCommerce website.
2. Make Roadmap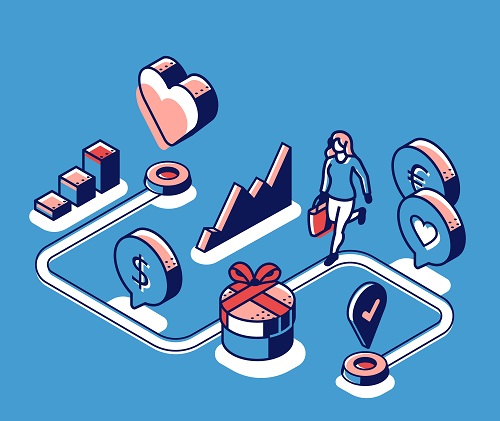 Image Source
After defining objectives or requirements, you need to make a roadmap. When you hire eCommerce developers for your website, you can share this roadmap or the list of objectives. Developers can find out the necessary features and functionality based on this roadmap. Also, if you want to integrate certain features to make your online store more appealing for customers, you can do so based on the defined roadmap.
3. Identify Features
You can identify features that your competitors have not included in their online shops. Some features and functionality are necessary to eliminate loopholes of your competitors' websites while giving you an edge over them. It is fair to mention that eCommerce development is thriving while giving a lot of opportunities to retailers, but then, this domain is highly competitive. Therefore, you should make a list of must-have features first.
4. Determine Budget
Adding up features to your eCommerce website can increase the development duration and cost of your project. As a startup owner, you have to deal with budgetary constraints, and therefore, it is better to determine the budget for your project. Determining a budget in advance will help you hire eCommerce developers without wasting your financial resources.
Also Read- How to Start and Grow Your E-Commerce Brand from Scratch in 2020
5. Ask Questions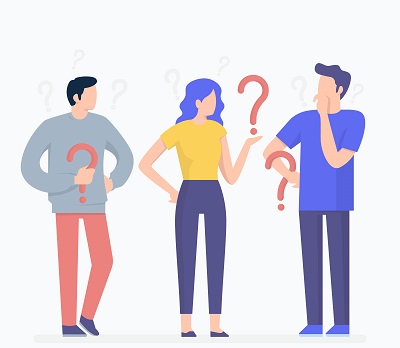 Image Source
It is essential to check the developer's technical skills. You can ask questions regarding previous projects on which they have worked or related to various eCommerce platforms. They should have soft skills and competencies. Also, it is better to check their technical certificates. Reputed software development companies facilitate their clients to take the developer's interview.
6. Check Portfolio
A reliable and robust custom software development company has served many clients globally. Be it mobile app development, web development, or eCommerce development- you should always ask for a portfolio so that you can get an idea whether the company has accomplished projects similar to your project.
7. Choose Model
These days, software development companies offer various hiring models. You need to choose the most suitable engagement model as per your budget and feature requirements. A scalable and flexible hiring model enables you to scale up or down the size of the team of developers as per project requirements.
8. Measure Progress
You can ask your developers to map out the entire web development process in advance. Agile, CI/CD, DevOps, and other web development techniques are available for developing an eCommerce website. Once you get the web development roadmap from developers, you can evaluate their strategy effectively.
9. Stay in Touch
During the ongoing web development process, it is beneficial to stay connected with developers. You should communicate with them on a regular basis to get the progress report for your project. Many companies provide reports on the ongoing projects periodically, and you can stay in touch with the team of developers for modifying or adding features.
10. Focus on Marketing
Once your eCommerce site is ready, you should focus on its promotion. A seamlessly-performing website can attract visitors with ease, but at the initial level, you should put effort online to get relevant traffic to your website. SEO and other digital marketing activities should be done in a proper way to promote your website effectively and get high visibility on search engine result pages.
Concluding Lines
A feature-rich and user-friendly eCommerce website can make your business successful. You can hire eCommerce developers from a well-known software development company to grab opportunities and unleash the potential of a thriving eCommerce platform. These steps will certainly help you select the right team of developers for your eCommerce development project.
Silver Touch Technologies USA aims to provide top-notch software services to its global clientele. As a 360-degree IT solutions provider, we offer RPA (Robotic Process Automation) and digital transformation services to ensure the success of our clients amid intensifying competition. At Silver Touch, our focus remains on integrating advanced features while developing future-ready solutions.
Do you want to know more about our services or wish to share project requirements? Drop us a line at info@silvertouch.com and we will get back to you soon.