How SAP Business One ERP Solution Helps You Grow Your Business
When it comes to automating essential business processes like sales, financials, purchasing, supply chain management, project management, and resource planning, SAP Business One is considered as the best-in-class ERP solution. It is specifically designed to meet diverse requirements of small and mid-sized companies and simplify the complexities of daily operations. All major industry sectors including retail, manufacturing, utility, etc. can leverage the benefits of this robust and reliable software globally.
What Makes SAP Business One a Game-changer for Modern Businesses?
Data holds a key to success in this competitive age. SAP Business One (SAP B1) can acquire data at a single platform in a centralized way for enabling business persons to make informed decisions quickly. ERP software can also integrate all the key business areas to provide actionable insights in real-time.
As competition intensifies and requirements of customers are continuously changing, entrepreneurs find it a herculean task to build and maintain relationships with clients or customers for a long time. Companies need to understand the customer's needs and expectations to achieve this goal and grow their business. Here, SAP Business lends a helping hand. It manages all the activities ranging from making contact with a potential customer to providing excellent after-sale support.
Retail solutions for SAP can be considered as a noteworthy example of how this software can convert visitors into customers by satisfying their needs effectively. Be it an SAP Customer checkout or a retail POS, all the solutions are customer-friendly and capable of providing an excellent experience.
Let's go through the list of SAP Business One benefits for enterprises.
Major Business Benefits of SAP Business One
1. Comprehensive Solution- SAP Business One is a comprehensive business management solution that takes care of every aspect of your enterprise. Be it finance or customer relationship management (CRM), inventory or warehousing, production management, or reporting- SAP Business One enables your company to work efficiently in the best possible way.
2. Increased Efficiency- It is necessary to improve the efficiency of your business to remain competitive. You can sustain your business for a longer period and achieve higher profitability with increased efficiency. SAP Business One facilitates you to access all the relevant data from a single place thereby eliminating the need for storing data manually. It saves time and effort while bringing automation in various daily processes. Your workforce can utilize the saved time in other activities that can add value to your enterprise. You can also explore new horizons and make quicker decisions with the help of SAP B1.
Also Read- 9 Stages of Successful ERP Implementation
3. Actionable Insights- SAP Business One shows a 360-degree view of your company's operations. Real-time reporting and accurate analytics provide you actionable insights to make informed and timely decisions. SMEs and startups find SAP Business One solution highly useful for this reason. Also, your employees can give a quick response to queries with the help of available information that makes your customers happy.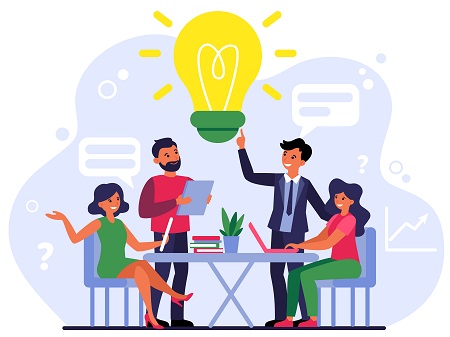 Image Source:
4. More Profit- Faster turnaround time, prompt and personalized services, and effective grievance redressal can win your customers' hearts and trust. It directly reflects more sales and profits. You can also spend more time in R&D for launching new products and enhancing customer experience. It further increases sales and profits. SAP Business One puts you in a better position to respond to your customers in a short time.
5. Higher Scalability- SAP B1 is known for adapting to the needs of businesses in a quick and seamless manner. It has the capability to change and grow in a way your business does. SAP Business One has no restrictions on the number of users and storage capacity because it is powered by cloud technology. In a way, SAP Business One provides higher scalability, which is essential for the growth of small and mid-size companies.
6. Greater Control- SAP Business One has a unique dashboard that includes all controls so that you can easily manage various business processes. The dashboard also provides real-time alerts and updates regarding daily activities and any important information. You can also get actionable insights through analytics and daily reporting. In a way, SAP Business One provides complete control over the day-to-day functions of your business.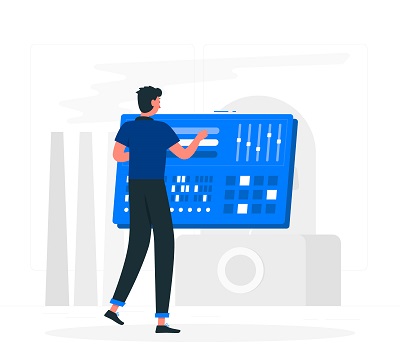 Image Source:
7. Cost Reduction- This is also one of the biggest business benefits of SAP B1. As compared to legacy software, SAP Business One ERP software can save a lot of bucks thanks to the highly efficient and flawless system. What's more, SAP Business One is available on the cloud that helps you save hardware, maintenance, and other costs. Annual support and maintenance costs of SAP B1 are also less because of cloud-based operations.
Concluding Lines
SAP Business One software can combine all your business functions and streamline processes effectively. All you get is improved efficiency, increased productivity, real-time decision making, and reduced operational costs. Along with this, you can make your customers happy by enhancing services and offering them a better experience. Simply put, SAP Business One is a game-changer for modern companies especially they belong to the category of SMEs.
Silver Touch Technologies USA is a preferred IT solutions provider in the USA and Europe. As a Global SAP Business One Partner, we offer a range of services including SAP Business One Cloud, SAP Business One HANA, SAP Business One Mobility Solution, SAP Business One Analytics & Reporting, and SAP B1 Industry Add-on to our corporate clientele. As a 360-degree service provider, we also build high-end solutions by integrating emerging technologies like RPA (Robotic Process Automation), IoT (Internet of Things), AI, ML, and Blockchain to meet complex business needs effectively.
Simply send us an email at info@silvertouch.com to know more about our array of IT services or to give your business the advantage of advancing technology.