Silver Quality Check: A Comprehensive Solution for Seamless Quality Check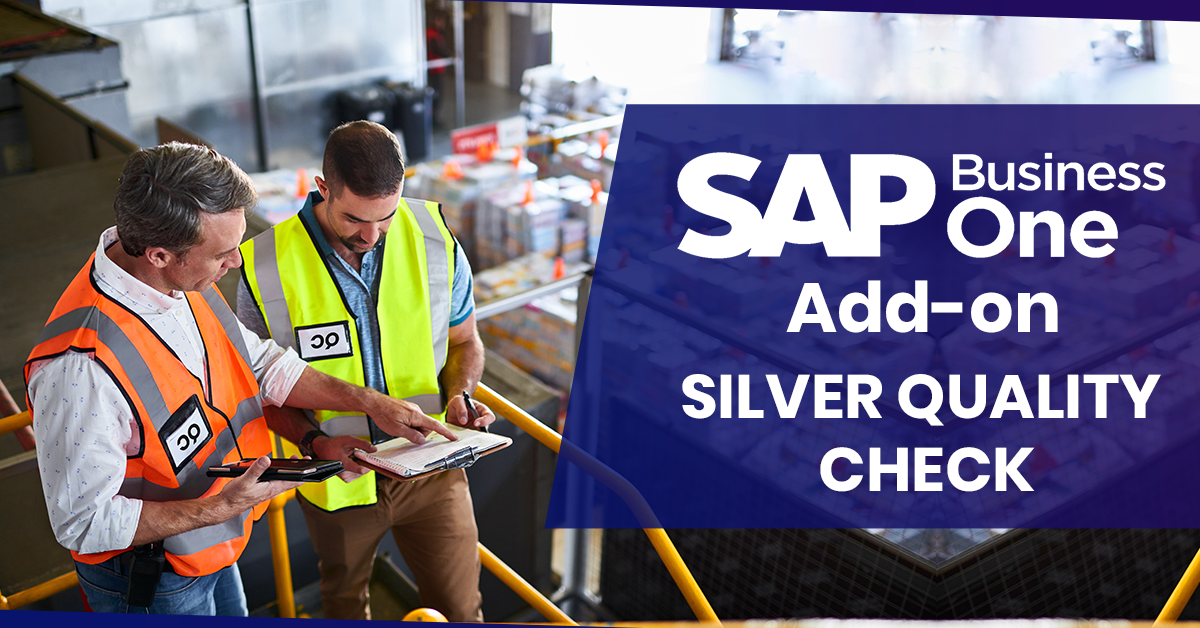 Quality management is an essential operation for manufacturing and trading industries. Typically, a quality management system is a compilation of business processes and functionalities intended for constant quality enhancements to meet required customer expectations. The correlated quality inspections are executed all through inward of materials, while Re-QC and during the in-process tasks.
So, Quality Management Systems (QMS) serve many objectives which even comprise process improvements, waste reduction, lowering of overall costs, staff engagement, defining organisation direction, and identifying the required training opportunities. The terminology "Quality Management System" and "QMS" were made-up in the year 1991 by Ken Croucher, who as a management consultant was developing a required model of a quality management solution for the software industry.
How Quality Management Solution Enhance Performance
While the weight of a quality management solution is not placed on profitability, however, its accurate implementation leads to amplify an organisation's bottom line. Today, companies are utilising different quality management systems to enhance their on the whole performance levels. Implementing a QMS has a constructive consequence on all the aspects of an organisation s business performance outcomes. However, while dealing with standard SAP Business One, the quality check is obtainable with narrow and restricted functionalities.
Silver Quality Check and SAP Business One Add-ons
To fill the gaps of standard solutions, the Silver Quality Check comes with integrated and incorporated SAP Business One solutions which serve to diverse aspects of quality check procedures effectively. SAP Business One add-ons are industry-specific and bring in dedicated functionalities to a picky sector with personalised features. This add-on solution to SAP Business One enables companies to monitor as well as track needed quality check operations with defined parameters and actionable information.
Solution Capabilities of Silver Quality Check for Seamless QC
The Silver Quality Check solution is significantly divided into 3 key operations which incorporate Inward QC, Re-QC, and Pre-Dispatch.
Inward QC

The user buys goods from suppliers enabling the transactional goods in SAP B1 and based on QC set-up, the system will transmit goods to the concerned QC warehouse. QC department will check purchased goods on the basis of set parameters. On completion of this procedure, the QC department will enter "Pass or Reject" information and the system will automatically segregate the required stocks.

Re-QC

Sometimes there is a possibility that stocks in the warehouses degrade and have calibration effect. For this reason, organisations need to re-arrange the QC procedure. The department will re-check the QC of goods on the basis of already set parameters. On completion of the procedure, the QC department will input the "Pass or Reject" information segregating the required stock consequently.

Pre-Dispatch

Companies need a QC check of their stocks prior to the dispatch procedure. They check QC of products ahead of delivery and generate QC certificates. For this reason, companies need planning of the re-QC process. QC department will check QC of purchased stocks on the basis of predefined criteria. Once this process is finished the department inputs "Pass or Reject" information and the system automatically segregates the goods at the dispatch time asking for QC check documents no link and allow generating of required dispatch notes.
Functionalities of Silver Quality Check Solution
Can define Quality Warehouse for diverse stages or processes
Identify raw material, semi-finished and finished goods requiring QC
QC Add-on handles different status including approved, rejected, quantity and auto segregation
Through Add-on sample size, QC can be specified for different batches as well as serial numbers
Individual QC stage report and consolidated reports can be generated
QC for inward, sampling, Re-QC and for outgoing material can be executed
Diverse process parameters, the defect master and analysis of outcome can be defined
Merging of needed reports and individual QC stage reports can be extracted
Advantages of Silver Quality Check Solution
The direct transfer of inventory to a warehouse based on QC
An assortment of batch and serial numbers on an inventory transfer
Master data formation with multiple updates
Issue certificates of analysis reports
Better decision-making with real-time reporting
Criteria-wise monitoring can be handled from the QC Add-on
Moving Forward
In standard SAP Business One, Quality Check (QC) is on hand with narrow functionalities. But the quality check is a vital operation for manufacturing as well as a trading business. So, Silver Touch Quality Check add-on comes with integrated solutions being closely linked with SAP Business One to fulfill the needs of quality procedures as well as defined QC processes.
These add-on solutions are specially built to serve the diverse aspects of quality check practices. They, along with SAP Business One, enable organisations to monitor and track their Quality Check operations. For this tracking, they utilise different business and industry-specific parameters, along with the utilisation of actionable information. Connect with our expert teams to know more about the SAP Business One add-ons to be implemented for your business.