Life Science
Accelerating Growth, Achieving Milestones
Innovative Life Sciences Digital Transformation Solutions
Leveraging technology to drive innovation, efficiency, and compliance for digital transformation in the life sciences sector
The Life Sciences industry is being redefined by the innovative use of technology and big data. Today, changing patient expectations and personalized medicine are driving technologies such as wearables, personalized and 3D printing of medicines. There is immense pressure on life sciences companies to do more for less.
They are facing new price pressures and competitive threats. New entrants into the marketplace have changed the way they deliver products, forcing them to adopt new approaches or face stagnant or declining revenue growth and margins. Digital transformation in life sciences is forcing companies to rethink their business models and restructure the value chain for compliance, performance, and growth. New value will come from the ability to digitalize the model and accelerate innovation.
Business Functions of Life-Science
Following business functions of life-Science Companies are covered in our ERP solution for life-Science Industry:
Quality Management
Data Analytics and Reporting
Automate Production Processes
Document Control and Collaboration
Security Measures
Data Management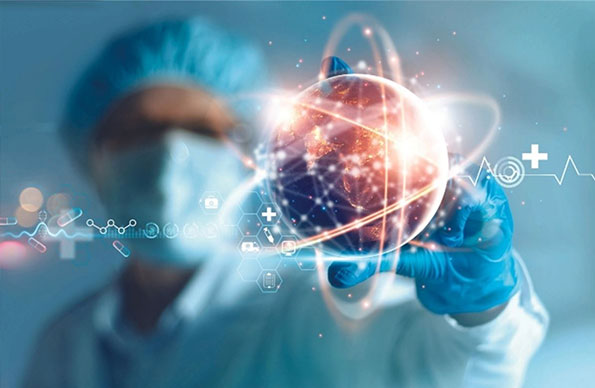 Key benefits of ERP Solution for life-Science Industry
Leading Enterprise Resource Planning (ERP) systems offer robust financial management and controls and crucially, unlike some entry-level solutions, they also provide the ability to scale and adapt as a life sciences business expands.
Ensure Regulatory Compliance
Save implementation time and costs
Automate workflows and eliminate manual tasks
Get the best of both worlds
Access to industry benchmarks and KPIs
Improved Business Insight
Robust Security Resources
Financial management and analysis
Industry Dynamics
The wholesale distribution industry is being disrupted with new challenges which require a re-thinking of the traditional siloed environments on legacy solutions, which lack transparency across the organization. Today, the industry is being pressured to change because of:
Evolving customer expectations for speed, simplicity, reliability, personalization, and availability
Digitalization of the buying journey with customers expecting multichannel engagement across all media, including online, mobile, and retail
The emergence of innovative business models to gain competitive advantage
New disruptive competition as the lines between manufacturing, wholesale, and retail are blurring
Workforce Empowerment by providing employees across the value chain with the right tools and insights to make them effective, efficient and engaged
Strategic Priorities for our Customers
Silver Touch INC works with our wholesale distribution customers to pursue their strategic priorities by empowering them to:
Compete by expanding beyond traditional industry boundaries
Become a proactive, insight -driven company
Digitalize processes to change the way business is done
Improve productivity and enable the workforce
Automate manual processes to realize efficiencies
Blend operations with analytics, becoming more agile in reacting to events that impact the business
Analyze cost-to-serve and make better decisions with analytics and real-time insights
Leverage new insights to execute on business objectives including operational performance, risk analysis and sales forecasting.
Empower suppliers and distributors with better data access and real-time insights into company performance, sales trends and geographical execution
Anticipate and drive better outcomes with predictive analytics around productivity, performance and pricing
Customer Testimonial
"I have had the pleasure to work with silvertouch to roll out several SAP initiatives starting with an analytics project using SAP Business Objects which consolidated data from multiple sources which brought tremendous efficiencies in our pharmaceutical environment. That initial project then grew into an overall S/4 HANA ERP and SAP Advanced Track and Trace for Pharmaceuticals serialization implementation. silvertouch as a partner was our bridge to using SAP as a technology to meet our business and regulatory needs, and to help automate a number of processes to provide real time data for decision making. They are a professional, experienced, and extremely diligent team, and have brought value to our organization with their consistent efforts."
Senior Manager, IT, Generic Pharmaceutical Company
More Testimonials