What makes SAP B1 an Obvious Choice for Small Businesses?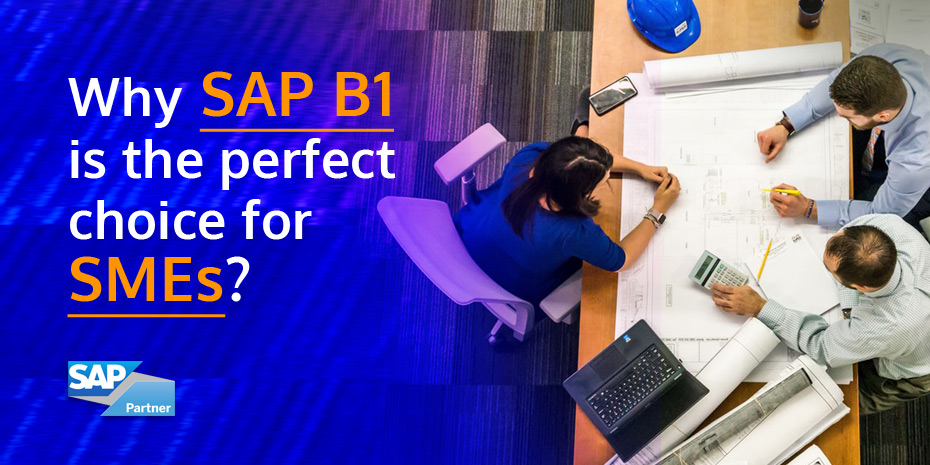 When any small business person hears the word SAP the first thing that strikes their mind is the fear of doing business.  This misconception is spreading around widely and only one question confuses them is that do
SAP B1
is an obvious choice for doing small business. Actually SAP has successfully managed to grow your small business very efficiently. SAP B1 brings the complete and customizable solution with providing the clear visibility of business information for making the immediate access to critical business information.  SAP B1 has successfully recognized its potential and has adapted to the small to medium sized business enterprises. Some of the main reasons are listed below as what makes SAP B1 a best choice for small business. Get to know how SAP B1 does its job well
Here we have reason why SAP B1 is perfect or SME
SAP B1 is Business Management tool that was design especially for small to medium sized businesses. It can handle multiple tasks with using single application. Moreover, it allows you to manage every aspect of its daily operation using its best, affordable and user-friendly operations.
SAP B1

can seamlessly integrate with all key business process and allows you to streamline the operation efficiently.

Adding to this there are more features that add automatic alerts, workflow with providing responses to various customer's needs.

It can help in easy-to-use customization tool with using easy customized SAP B1 solution as per requirement.

SAP allows you to access critical business information instantly with providing the detailed insight of the business with taking key decision for its growth.
Some of the Key features of SAP B1
One can easily stay on the top of the page and increase their business profitability with using critical business function without hesitation in implementing the new functionality.
The

SAP B1

can offer accurate and unique features that allow you instantly place the information in the desired format with using easy analysis tool.

One can easily generate report and take decision instantly with analyzing them to take decision instantly. One can meet the current and future business trends using SAP B1.

One can get the critical data with easy to differentiate your customer services with achieving the customer service goal. Simply you have to keep a track on your business products and services that you are using it currently.
Most Commonly questions for small companies who are using SAP B1
Is your business too small for SAP B1?
Even a very small business can have great turnover an annum so make sure your business uses
SAP Business One
as a starter pack for an initial low cost ownership.
What functionality does SAP B1 offers?
There are several SAP B1 functionalities that come with complete business management software solution who can control, plan and manufacture the reporting services with ease.
List the points which tell how the company outgrows the SAP B1?
The SAP team allows you to have greater analysis of large data volume in various industries such as distributed, food and non-profit business with allowing it to grow exponentially.
Does your SAP B1 offers out-of-box reporting for small business?
SAP Business one comes with lots of innovative design and reports generated by SAP Crystal with multiplying the reporting tools. It has capability to enhance the SAP B1 system from small changes system development to
SAP B1
integration framework.
Wrapping up…
SAP Business One is used widely for small to medium size business to get big company functionality at an affordable price. Try our SAP Business One Solution to help your SME's get the cutting-edge cost solution to drive profits.