Reasons Why You Should Choose ERP Software instead of Accounting Software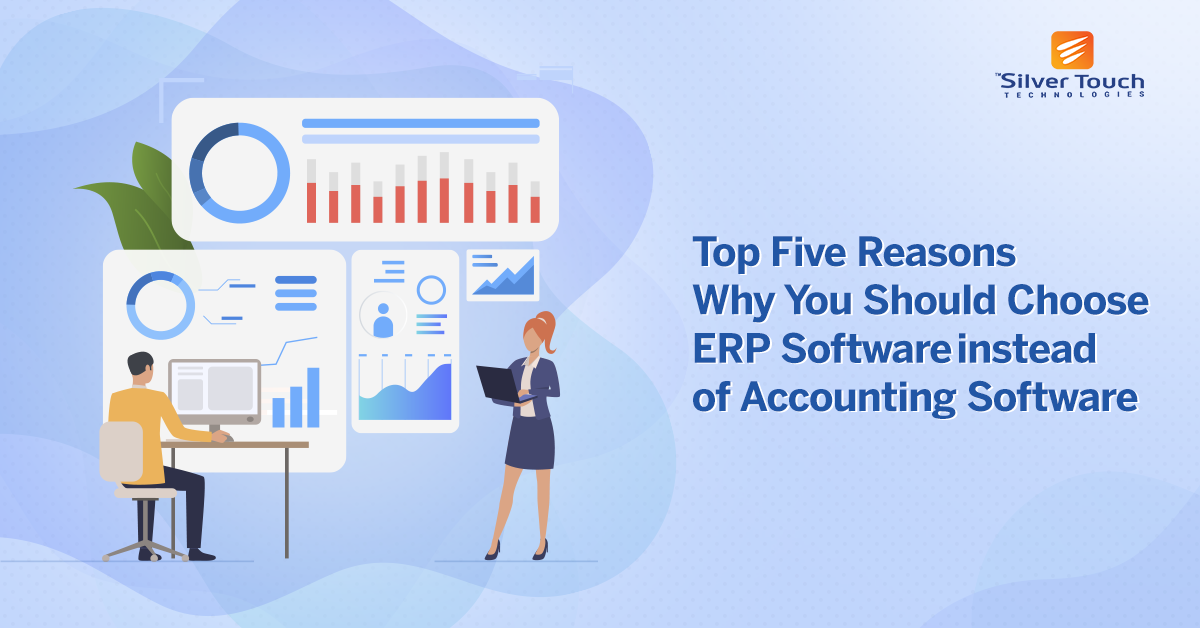 Accounting solutions are very good at managing all of the financial requirements of an organisation from standard finance practices through to Financial reporting, however, when it comes to managing the supply chain, inventory, warehouse, production, and sales departments, ERP software for manufacturing industry should be your choice. The reason is simple- customized ERP solutions cover all the areas of your business including accounting. An ERP solution is simply more than an accounting solution!
ERP solutions for small business are aimed at keeping everything on track by providing effective management of business processes. These solutions can bring optimum results through increased productivity and efficiency of your employees. Here is our take on the importance of ERP software for the manufacturing industry.
1. Enterprise Resource Planning is Crucial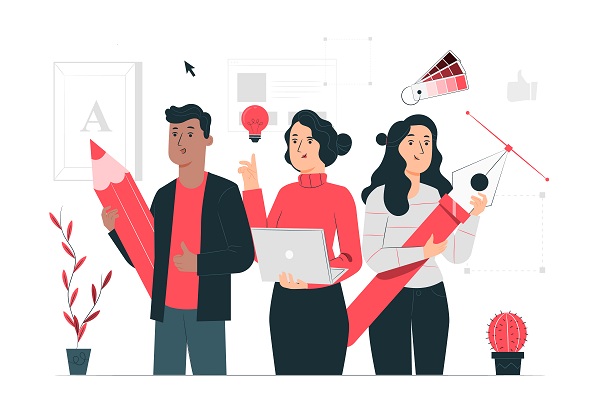 Growth is the ultimate objective of any business. ERP solutions for small business enable your manufacturing unit to streamline daily business operations thereby increasing visibility. You can easily transform various aspects of your manufacturing business and face the challenges related to growth.
Enterprise Resource Planning or ERP plays a crucial role in business expansion. It is necessary to process a larger volume of data once your manufacturing company grows. Also, business processes become more tedious when it comes to daily reporting of sales and purchase orders or inventory monitoring. The ERP software for manufacturing industry can make this task easy by bringing automation.
You can focus more on other productive and critical activities as all the administrative tasks are handled by the ERP software. In brief, the customized ERP solutions synchronize the workflow and allow the company management to make informed decisions on the basis of actionable insights.
2. ERP Software can Increase Competency
How about integrating various applications and technological advancements in the existing business system? Do you want to come up with a proper system that can enable your employees to get rid of some common challenges? Well, the ERP system can lend you a helping hand. As compared to the accounting software, the ERP software for manufacturing industry can seamlessly integrate all the functions. Your employees can also collaborate well and get access to necessary data in real-time.
It results in high efficiency and competency for your manufacturing company. You can also take advantage of a single, centralized system that can eliminate redundant processes and the risk of human errors in data entry.
3. Built for Industry-specific Needs
Unlike accounting software, the ERP solutions for small business are built to meet industry-specific needs. For example, the manufacturing ERP has BOM, production planning, and other modules that can enable the users to manage the manufacturing process more efficiently. Also, ERP solutions cover other important areas like MRP, purchase, sales, and customer relations. It is fair to mention that ERP is a single tool for all diverse and complex needs of modern businesses.
Manufacturing ERP also assists the company to manage inventory proactively and make more accurate decisions. The entire shop floor execution system can be managed by an ERP system as well. You can also get features like supply chain management, supply shipments, production resources, and the like from a customized ERP solution.
Also Read- Five Mistakes to Avoid While Selecting ERP for Your Manufacturing Company
4. Custom ERP Solutions are GAAP-Compliant
Many stand-alone accounting solutions are not GAAP (Generally Accepted Accounting Principles) compliant. In today's challenging business environment, it is necessary to comply with the prevalent GAAP standards, especially for SMEs. Now, for ERP solutions, you can always ask the vendor to build a GAAP-compliant ERP solution for your company. Such a solution can also help you to follow all the tax laws and financial regulations. You can also monitor the audit trail using such a solution.
5. ERP Solution can Provide Real-time Data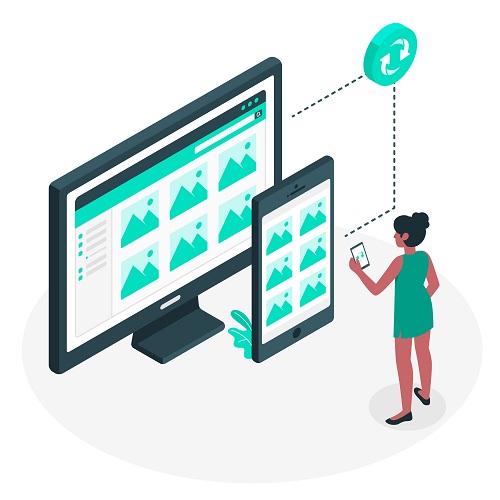 This is one of the biggest benefits of ERP software for manufacturing industry. It can integrate all the information into a single database. In other words, all the data for a wide range of business processes can be gathered, processed, and shared with ease through an ERP solution. In a way, you can get rid of using different tools for collecting data from different departments. You can get access to company data anytime thanks to the cloud computing technology.
ERP systems can effectively connect every facet of your manufacturing business to facilitate you to make decision on the basis of real-time intelligence.
What's more, accounting software cannot help you manage sales or customer services. ERP solutions for small business can handle these services along with inventory management and order processing. They have a built-in CRM module to show you the contact information and the history of previous communication with the clients.
Simply put, if you want things to remain in order and the complexity of your business processes gets simplified, you need ERP solutions. You can have a seamlessly connected business while your employees can readily share and access to the data in real-time. The robust and end-to-end ERP software has many basic features that cover every department and operation of your manufacturing plant.
As per official research, the global ERP market is set to reach $42 billion by 2020. Today's competitive business scenario and growing challenges lead the manufacturing industry to implement ERP solutions at the workspace. Time is just right to embrace the ERP transformation in your manufacturing company. All you need to choose a reliable and robust ERP solution provider to meet your business needs effectively.
Our SAP Business One-powered ERP solutions are designed to reduce costs and waste materials while increasing the productivity of your manufacturing plant. We build customized ERP solutions for discrete and process manufacturing. Send us an email at info@silvertouch.com to know the scope of ERP solutions for your manufacturing business.